Unexpected uplifts...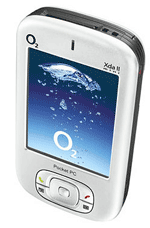 Yesterday was my 30th birthday. Having embraced a mini-crisis a few months back, I was well prepared for the big day and things were drifting along in a fairly normal way.
But it turns out that Bianca had arranged a surprise dinner for me with my parents and close friends. Talk about transforming my birthday into a memorable event! I was shocked, touched and amazed at their ability to lie through my normally fairly inquisitive questions.
The night took another massive lift when I received the O2 Xda II mini PDA phone that I've been coveting for a couple of months. I have a habit of wanting the latest, most expensive gadgetry but permanently delaying the high price purchase decision. It's for this reason that I've been living off hand-me-down mobile phones since 2001 and still don't own a DVD player (although I'm currently building a HTPC). I think the joy for me of owning a new gadget was clear to everyone. It's a truly beautiful device that will take me months of tinkering to optimise.
This dinner was the second unexpected uplift for me in the last week. After speaking at Open Publish last Thursday, I got a call from Peter who was stuck in Sydney waiting for a delayed flight. After an afternoon at the pub I had a strong sense of closure on Synop, which I'd been unable to achieve through the series of farewells and goodbyes we'd had for other staff. There was something poetic about Synop finishing the way it's current (and longest) phase had started, with Peter and I dreaming up ideas over beers…